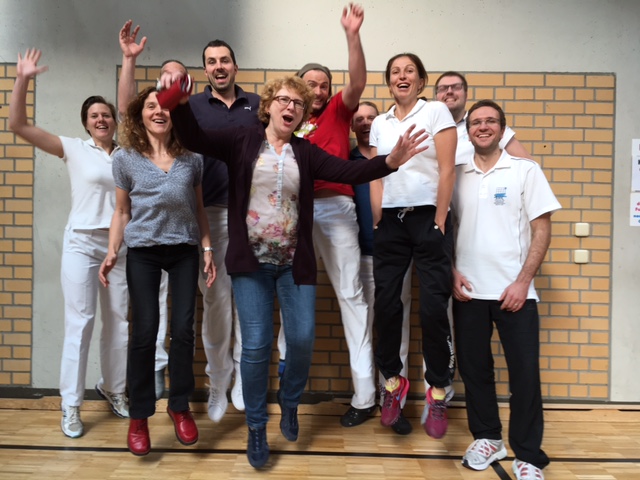 Our course team is great !! 🙂
What does OMPT – DVMT® training mean? After the courses level 1-3, which last approx. 4 years, the therapist has to continue his education for another 2 years.
The advanced training course OMPT – DVMT® comprises 192 teaching hours and approx. 1000 hours of personal work. The therapist also writes a paper and is examined several times.
The OMPT – DVMT® training course recognized by the International Federation of Manipulative Physical Therapists (IFOMPT) consists of 5 four-day scientific theory modules and a total of 160 h of supervision treatments (Mentored Clinical Practice, MCP). The latter are divided into 1 x 4 days, 2 x 5 days and a further 40 hours of free, divisible MCP hours. The advanced training ends with a clinical and theoretical final exam. Graduates receive the internationally recognized IFOMPT degree in Orthopedic Manual Therapy OMPT – DVMT®.
OMPT  (Orthopedic Manual Therapy)
OMPT is the highest international qualification in manual therapy and corresponds to university education in this area.
Quelle: ompt-dvmt.de